Safety equipment dedicated MRO &
Vendor since 1942
MRO
Specialized in the maintenance of pressurized safety components,
our team daily tests, repairs, and overhauls cylinders out of
our more than 3,000 capabilities.
Our station is US DOT certified for
hydrostatic test / cylinder requalification
and approved by major aircraft manufacturers and OEMs.
WORKING METHOD AND PRICING ARE SET ACCORDING TO YOUR NEED AND CAN INCLUDE:
– Time & Materials / Fixed Firm / PBH pricing
– 2 to 3 weeks standard to less than 5 working days TAT
– Exchange in advance, loan units
– Door to door transport and customs clearance
SEE OUR CONDITIONS OF PURCHASE
SEE OUR CONDITIONS OF SALE
SEE OUR CONDITIONS OF EXCHANGE
Огнетушители
Переносные средства пожаротушения , огнетушители двигателя самолета, огнетушители багажно-грузовых отсеков, ситемы пожаротушения ВСУ
Аварийно-спасательные средства
Системы аварийного (пневматического ) открытия дверей, баллоны для аварийных надувных трапов
Кислородные портативные и стационарные баллоны
кислородные маски для пилотов и пассажиров, регуляторы давления кислорода
Кислородные системы
Надувные спасательные плоты и жилеты, системы аварийного приводнения вертолёта, оборудование для кислородного снабжения
CAPABILITIES
We hold capabilities on emergency and life support
equipments from the following OEMs:
Avox – Intertechnique – Scott – Pacific Scientific –
Kidde Aerospace – L'Hôtellier – BE Aerospace – Total
Feurschütz – Mass Systems – HR Textron – Kidde Graviner –
H3R – Amerex – Air Cruisers – Goodrich…
BROWSE OUR CAPABILITIES
WE SUPPORT THE FOLLOWING AIRCRAFT TYPES
SPARE PARTS
Because we know we cannot turn you
down with a scrap on site quote and
sometimes you are out of time to send unit
for repair, our team constantly works on
growing our stock of ready-to-ship rotables.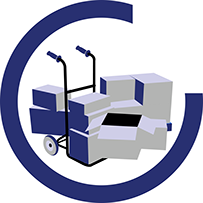 Провирить наличие и запросить смету.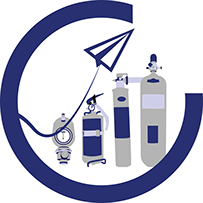 Подписаться на рассылку и получить предложения об акциях.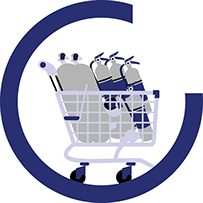 Отппавить ваш списк запчастей на продажу.
BROWSE STOCK LIST
LOGISTICS
Packing, moving, and disposing of
Dangerous Goods is our daily business.
Our customer support team is also here
to propose you fast and economical
transport solutions.
EXPLOSIVES & HALON GASES
WE HOLD LICENCES
For the import or export of halon containing products and explosives (fire bottle cartridges / squibs), and will help you out with their supply.
O2 BOTTLE CONTAINERS
WE HOLD STOCK
On DOT31FP / HM224B compliant Oxygen Bottle Shipping containers and can rent you these to facilitate transport to your premises.
HAZMAT SHIPPING
OUR ADR AND IATA
Trained logistics team will always issue Dangerous Goods Declaration and pack along Hazmat international standards.
CONSIGNMENT
NO RUSH
Save money and potential with our Inspect and Hold process!
Consignment after inspection in a dedicated stocking area is free of charge.
INDUSTRY
We retest, maintain and refill pressurized vessels of
any kind for civil activities in respect with the
requirement standards of ISO 9001. Ateliers BIGATA
is empowered with official approvals to propose such
qualified services.
Pезервуары для сжиженного газа
Баллоны для дыхательных аппаратов
ABOUT US
Since 1942, Ateliers Bigata's team of experts specializes
in solving a wide variety of pressure related problematics.
Our partnerships with key aviation industry players
such as aircraft manufacturers, operators and maintenance
organizations daily strengthen our enthusiasm
to extend our range of services
at each step of the aircraft life cycle.
accueil